Having started our activities in 1984 in South Korea, we have always aimed to encourage people to love, serve and help humanity in order to achieve a common goal: peace. We have been working ever since, with a heart that seeks to meet the needs of others.
The values we advocate are: Love, Light and Peace.
Just as light, rain and air from the sky are necessary to us and yet are given to us freely, we love our neighbors, and share without reserve this precious gift of love.
Our team of exceptional volunteers is passionate about spreading positivity and hope to isolated and disadvantaged citizens and communities. We believe that every little gesture helps to change the World. Our mission is to spread this light of hope and positivity to all those around us. One step at a time, in hopes of making our World a better place.
No matter how hostile the World is, the 250,000 members of our organization around the World are making it a better place through volunteerism with an unwavering determination to spread a wave of multicultural and universal peace.
Blood donation campaign : LifeOn
Save lives by giving blood! Join us at our next volunteer event and help patients in need. Every donation counts and can make a difference. Sign up now and become an anonymous hero.
Cleaning campaign: PariClean
Let's work together for a cleaner environment! Join our next street and city cleanup volunteer event and help preserve our planet. Together we can make a significant difference for our community and our planet.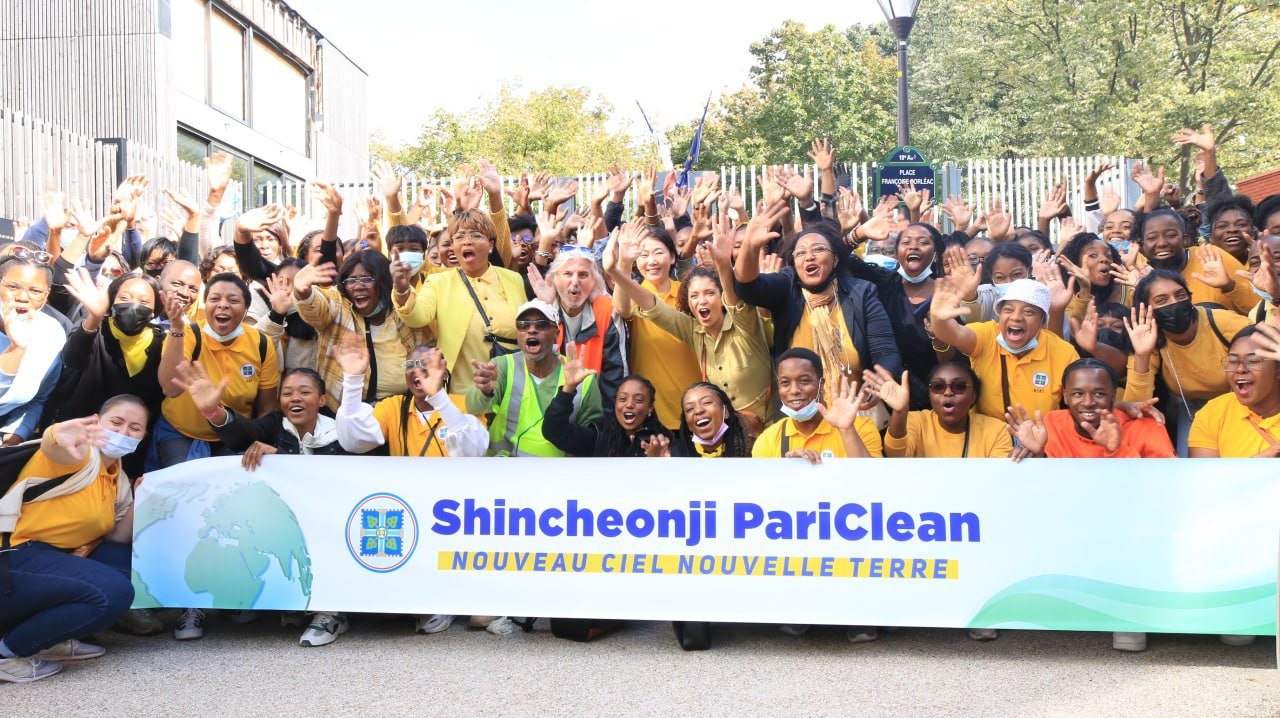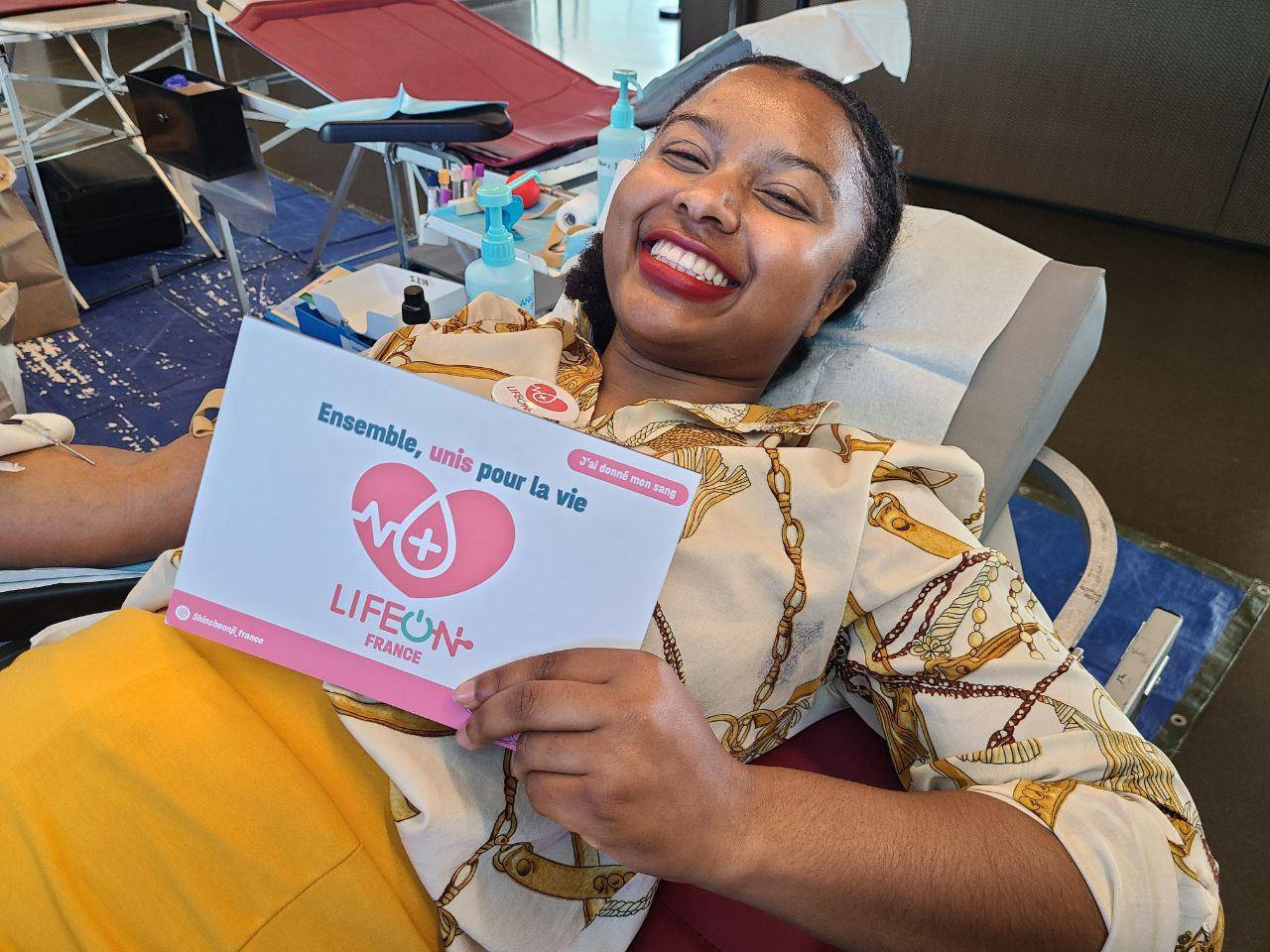 A summer of giving: June blood donation campaigns !
The team of volunteers at New Heaven New Earth, who have been working for a year now for various causes including blood donation, has once again rallied to the cause. During the month of June 2023, support for the cause continues through these campaigns. Here's a look back at a month full of sharing.
June was marked by World Blood Donor Day. This took place on 14 June at the Panthéon, and involved a large number of volunteers.
On 21 June, everyone got together at the Parc des Princes. It was another landmark day that enabled many people around the world to benefit from this act of solidarity.
To continue their involvement in blood donation, the association's volunteers once again organised a campaign to mobilise potential donors.
The campaign was held from 26/06 to 30/06 at the Hôpital Bichât in the 18th arrondissement of Paris.
More than 40 people took part in all these blood donation events.
A fine example of solidarity and unity. Nouveau Ciel Nouvelle Terre is inviting as many people as possible to work together to help and share in this cause.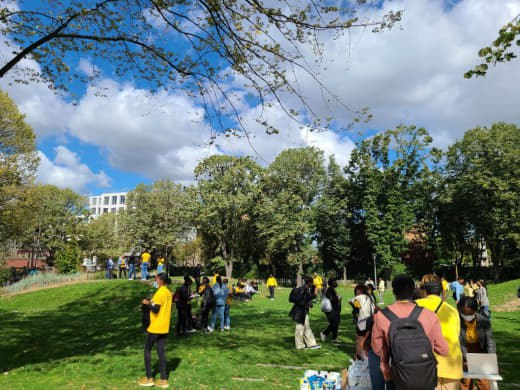 World Clean Up Day: The challenge was met in the 18th arrondissement of Paris!
On Saturday, September 17th, 2022, was held the World Clean Up Day, which brought together many people around the world to raise awareness of cleanliness in our lives. For this cause, 160 members of the association New Heaven New Earth gathered in the 18th arrondissement of Paris.
It is in the squares Marcel Sembat, René-Binet, Maria-Vérone and Sainte-Hélène that the different cleaning teams gathered this Saturday were dispersed.
In total, tons of waste were collected during this time, under the benevolent supervision of CHARIF Sabrina, local ambassador of the event in the 18th arrondissement.
Henri Bonnefont, in charge of communication within the division of cleanliness in the 18th arrondissement of Paris, said: "It's been 6 years that I'm on this job and it's the first time it's so successful." He also tells us with disappointment that despite numerous awareness campaigns on their part, few Parisians mobilize and take action to maintain the city of Paris.
It is then with a lot of emotion and surprise that Henri and Ibrahima, member of the Paris City Council, welcomed New Heaven New Earth during this day of citizen solidarity, having little hope to see this day come.
New Heaven New Earth, has already mobilized several times for voluntary causes, such as during the latest blood donation campaign in partnership with the EFS (acronym for "French Institution of Blood" in french).